Web Development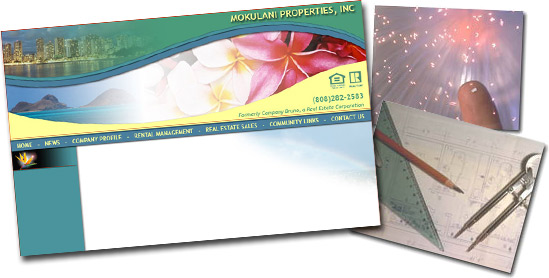 We offer our customers affordable web design, hosting and e-commerce services.
From basic web hosting to content management web sites where YOU, the customer are trained to update the site yourself, we can build what you need.
Some recent customers include:
GPNE Corp.
Ron's Performance
MoparsHawaii
Hawaii Performance Warehouse
ForumsHawaii
NeonWerx
Chance Customs
MyClimate Enterprises
Sex Ed Web
Jordan McCoy's Blogwe highly suggest BLUEHOST. They are very affordable and have an incredible amount of options. With 300GB of hosting space, the ability to host UNLIMITED domains, having the bandwidth of 3,000 GIGS of transfer per month, and having your domain name paid every year for you FREE, $6.95 a month is an ABSOLUTE bargain!
For more information on what we can do for you web-wise, give us a call today at 1.808.599.GEEK.