Computer Sales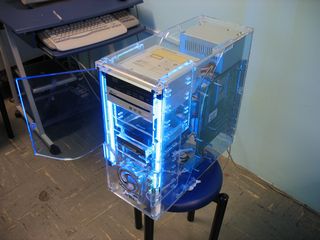 Here at ComputerGeeksHawaii.com, we can build you a custom rig to tackle the newest 3D games (Crysis, Starcraft II, etc.). From upgrades to speeding up and pimping out your existing computer, we are here to help.
We also sell refurbished / used laptop and desktop computers starting at just $99 !
We also carry used (and new) LCD screens / monitors, hard drives, memory sticks, computer and gaming cases, motherboards, cpu's, mice, keyboards, speakers, video cards, sound / audio Cards, network and WiFi adapters, USB / IDE / SATA adapters, hard drive enclosures, laptop bags, HDMI cables, VGA / DVI Cables, and many other accessories !
Give us a call today at 1.808.599.GEEK.Computer Cases